---
STYLE THAT IS One-of-a-Kind
Set yourself apart from the crowd by getting your hands on our delicately crafted one-of-a-kind creations. Each gemstone is hand selected by Dana herself, making for a truly unique conversation starter no matter the occasion.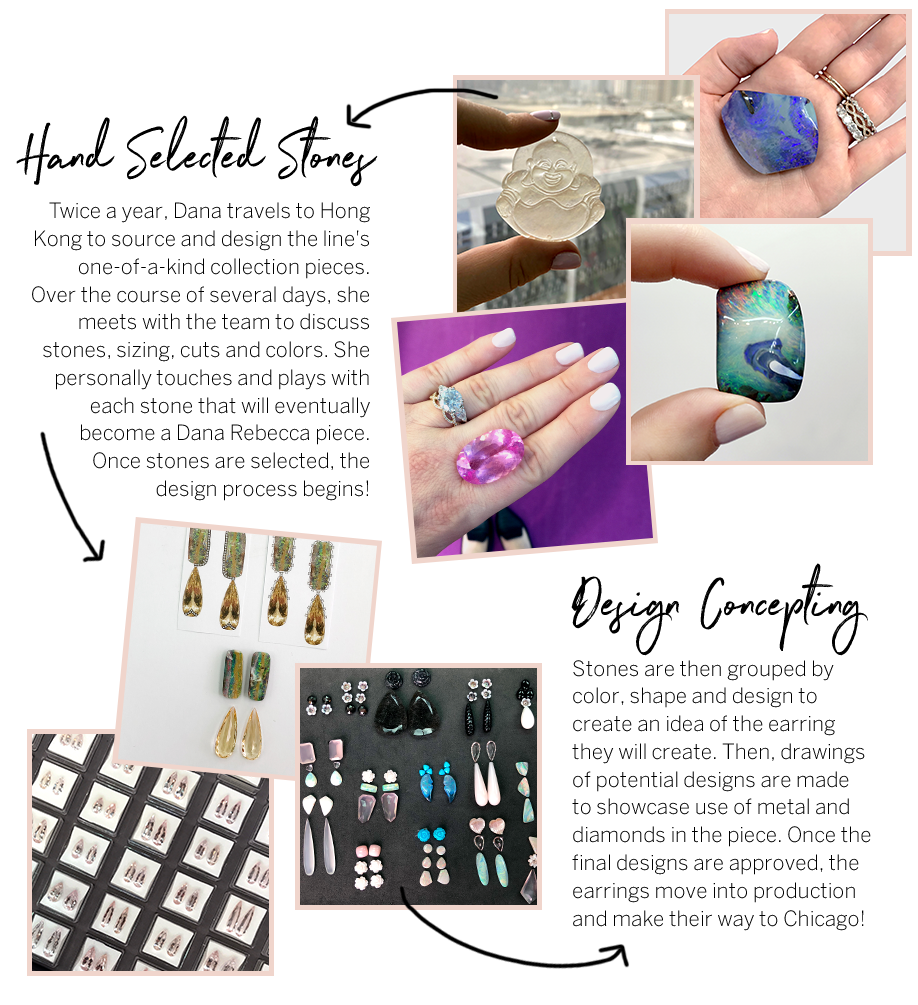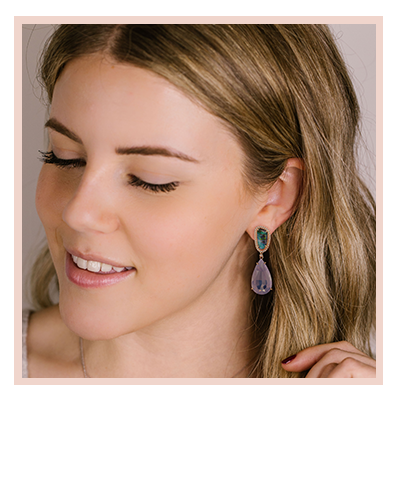 14K ROSE GOLD WITH 0.36 CARATS OF DIAMOND, 4.84 CARATS OF GREEN EYE OPAL, AND 24.06 CARATS OF LAVENDAR QUARTZ.
Dana always says, "don't wait to wear your jewelry, just wear it!" Don't wait for the right event for these stunning drop earrings to make an appearance. Mix them with a classic stud and your favorite blazer for a unique office look or a stylish pump for a night on the town!

14K YELLOW GOLD WITH DIAMONDS, PEACH MOONSTONE,
TOURMALINE AND OPAL
Feminine colors and structure create a timeless, yet striking look. These multi-stone drop earrings are the perfect touch to a bridal party ensemble or day-time party. Combining opal and moonstone, these dreamy earrings can dress up any look instantly.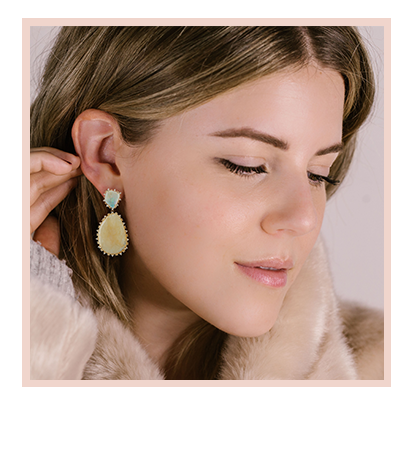 ---
Shop More
One-of-a-Kind Styles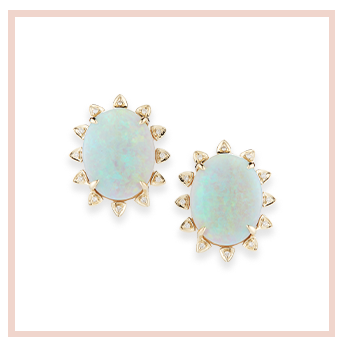 COURTNEY LAUREN
OPAL STUDS

14K YELLOW GOLD WITH 0.12 CARATS OF DIAMONDS AND 10.75 CARATS OF OPAL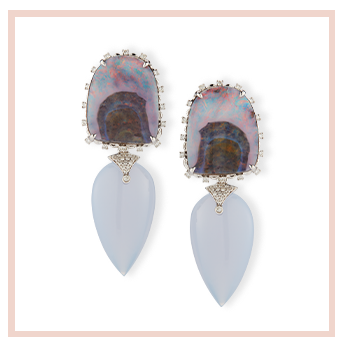 COURTNEY LAUREN OPAL AND TOURMALINE DROPS
14K WHITE GOLD WITH 0.50 CARATS OF DIAMOND AND 325.78 CARATS OF OPAL AND 21.05 CARATS OF TOURMALINE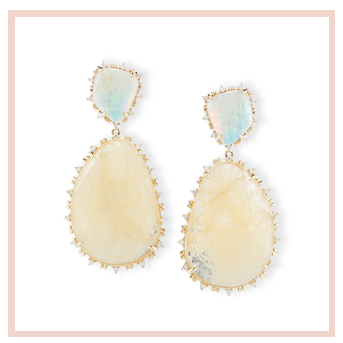 COURTNEY LAUREN SAPPHIRE AND OPAL DROPS
14K YELLOW GOLD WITH 0.37 CARATS OF DIAMOND, 6.67 CARATS OF OPAL AND 30.42 CARATS OF YELLOW SAPPHIRE
COURTNEY LAUREN LAVENDER QUARTZ DROPS
14K ROSE GOLD WITH 0.36 CARATS OF DIAMOND, 4.84 CARATS OF GREEN EYE OPAL AND 24.06 CARATS OF LAVENDER QUARTZ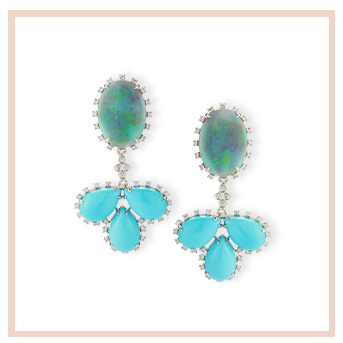 COURTNEY LAUREN TURQUOISE DROPS

14K WHITE GOLD WITH 0.78 CARATS OF DIAMOND AND 13.72 CARATS OF OPAL AND 16.22 CARATS OF TURQUOISE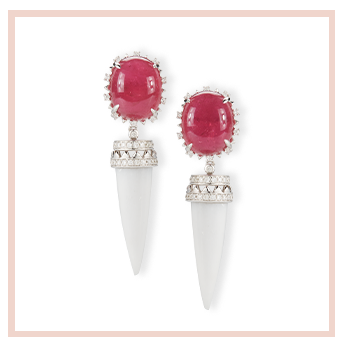 COURTNEY LAUREN TOURMALINE DROPS

14K WHITE GOLD WITH 16.83 CARATS OF TOURMALINE, 18.69 CARATS OF GR DOLOMITE AND 0.50 CARATS OF DIAMONDS