---
DANA'S FAVORITES
for Engagement Season
After a long, dreary winter in Chicago it's finally beginning to feel like spring! Did you know that spring is one of the most popular times for couples to get engaged? And, did you know Dana Rebecca Designs does custom bridal? Keep scrolling to see some of my personal faves as well as some styling tips on how to stack your rings!
MY EVERYDAY STACK
You'll never catch me without these three rings! My stack starts with my fave Kristyn Kylie Blue Sapphire Eternity Band. It adds just the right touch of color without taking away from the beauty of my other two pieces! Next up, my custom DRD wedding band coupled with my custom DRD engagement ring. I mean, do they even need an explanation?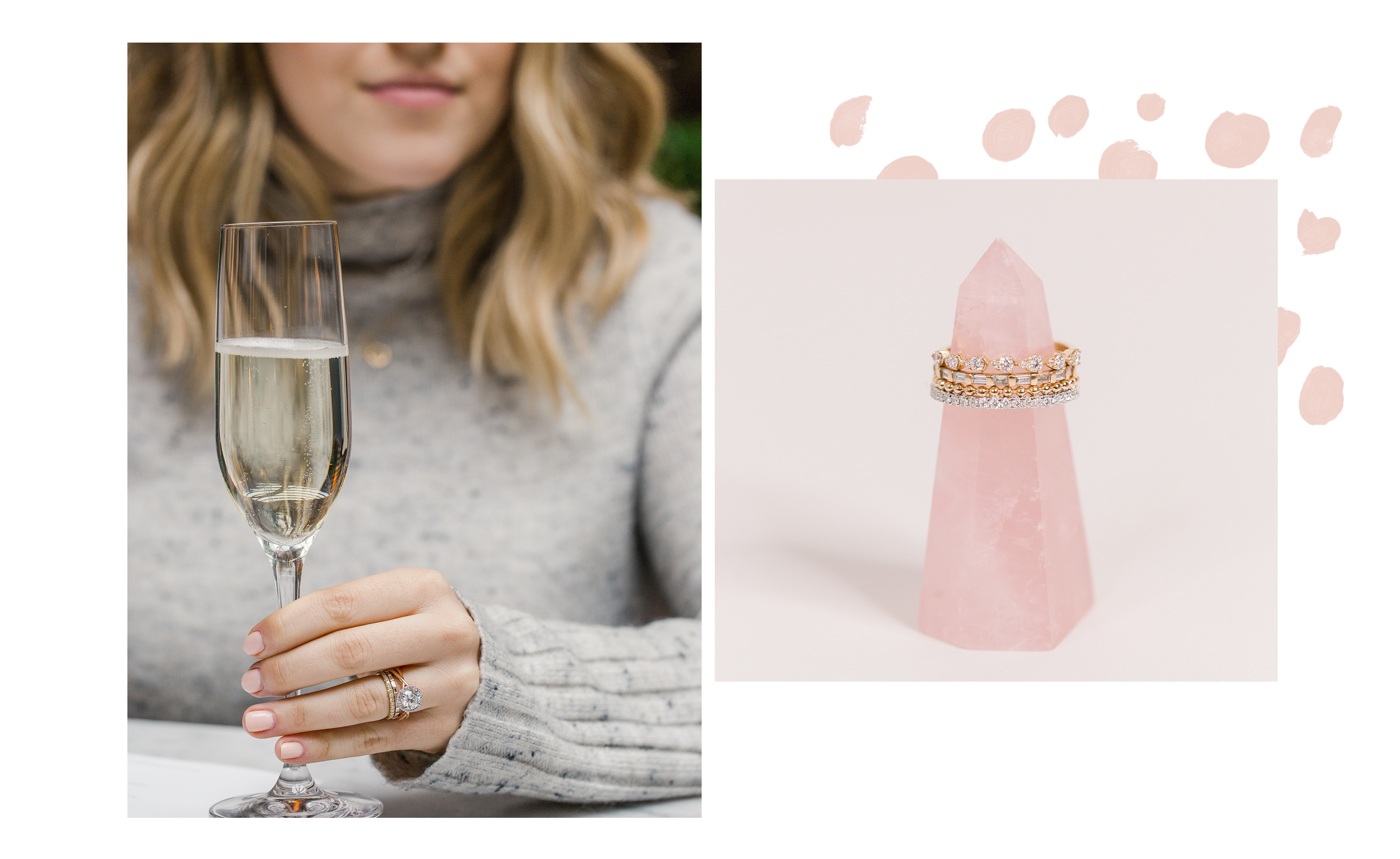 SWEET & SIMPLE
If you prefer thinner bands, you'll be a huge fan of our Sadie Pearl Baguette eternity band. Giving a similar look while keeping a minimalistic feel, the Sadie Pearl Baguette will give your stack class without distracting from your stunning stone.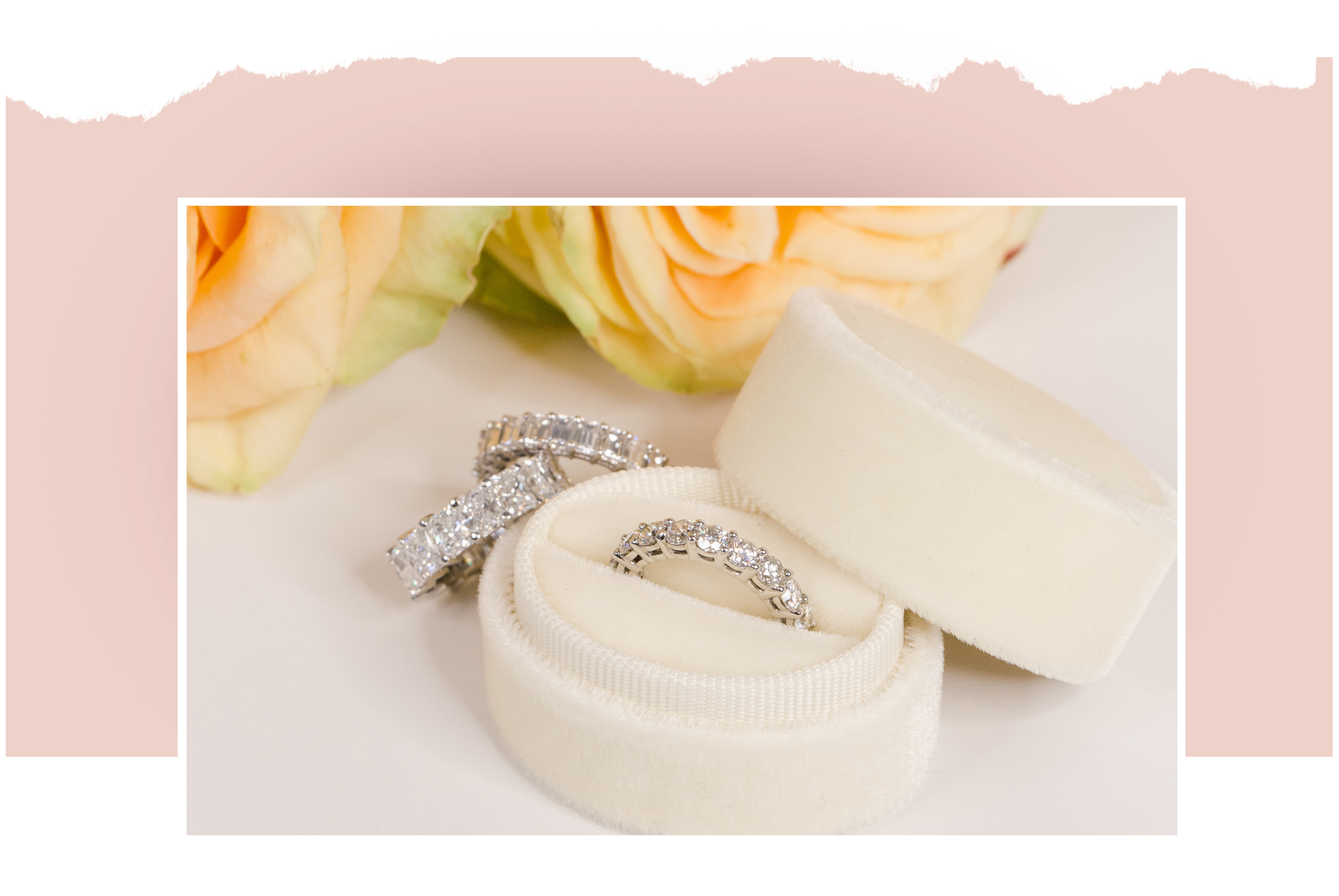 MILESTONE MARKERS
Perfect for celebrating the milestones of life, our diamond eternity bands are the ultimate gift for any occasion. For your big day or the birth of your first child, these bands will symbolize everlasting love.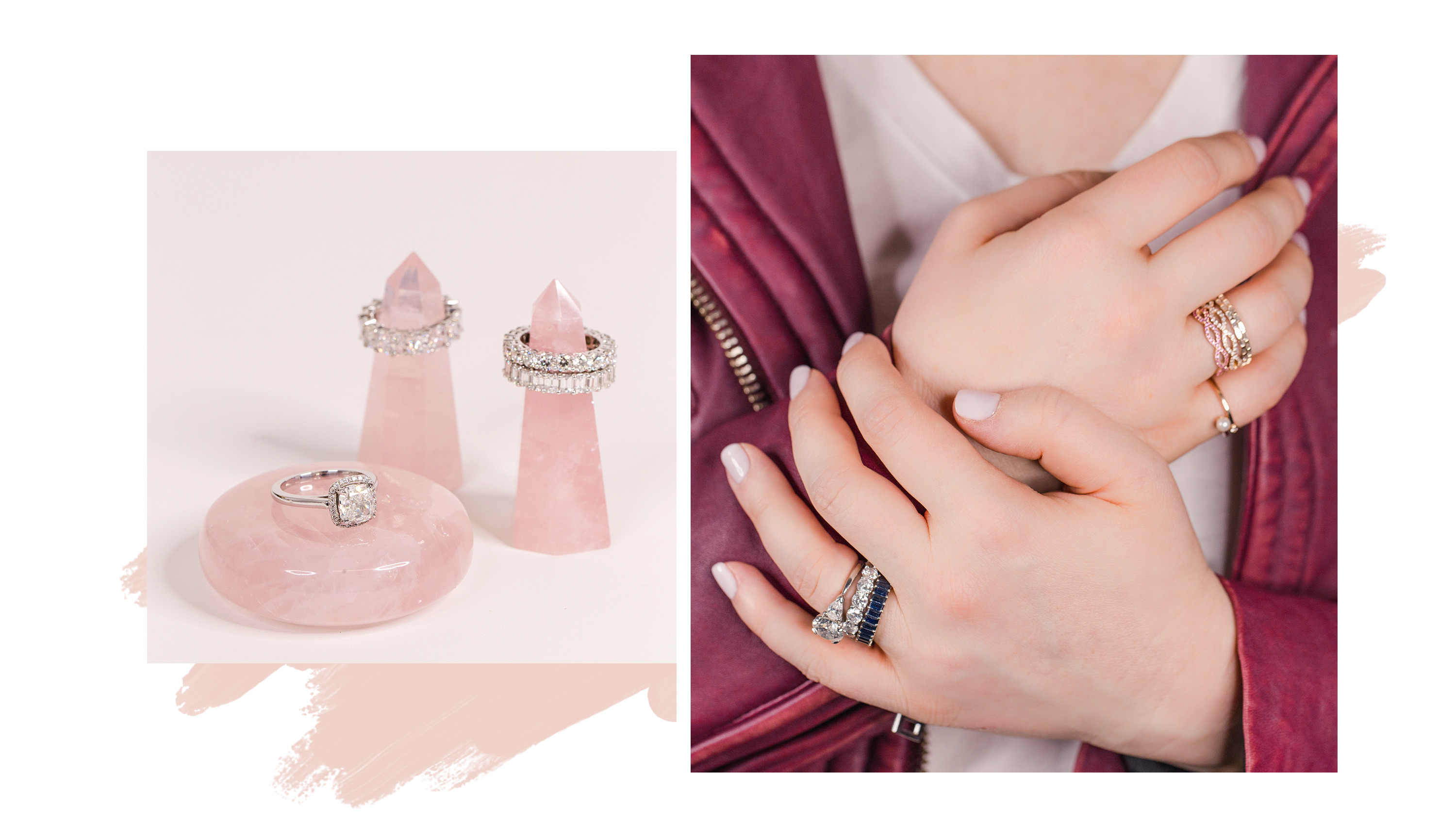 MADE FOR YOU
Our signature diamond eternity bands are completely custom and hand crafted here in Chicago. They look great stacked with our classic DRD rings or paired with your exquisite engagement ring.