The authenticity of your piece is guaranteed by its unique DRD stamp.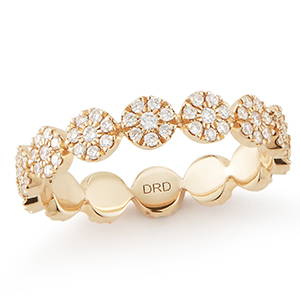 We care about the impact we have on the environment and communities in which we make our jewelry. We exclusively use recycled gold and conflict free diamonds.
The Diamonds we offer have been purchased from legitimate sources not involved in funding conflict and are in compliance with United Nations Resolutions and the Kimberly Process. We proudly assert that these diamonds are conflict free based on personal knowledge or written guarantees provided by the supplier of these diamonds. Furthermore, we deal with only a select number of suppliers whom we have individually vetted to guarantee that all diamonds purchased and sold are from legitimate sources and conflict-free.