WHAT IS A TYPICAL DAY IN THE LIFE OF DANA?
No day is truly the same, but one constant is starting or ending my day with my children. They keep me motivated and focused on building a business they will be proud of. I work out of our Chicago office and collaborate with my team on all marketing and sales initiatives. I typically end my day with a process that never stops - designing and conceptualizing new product!
PINCH ME MOMENT:
My daughter, Poppy, got her ears pierced and she asked for her first pair of Dana Rebecca Designs earrings!
DESCRIBE YOUR STYLE IN THREE WORDS.
Classic, relaxed, and put together.
ROSE GOLD, YELLOW GOLD OR WHITE GOLD?
White by my face, rose gold on my hands.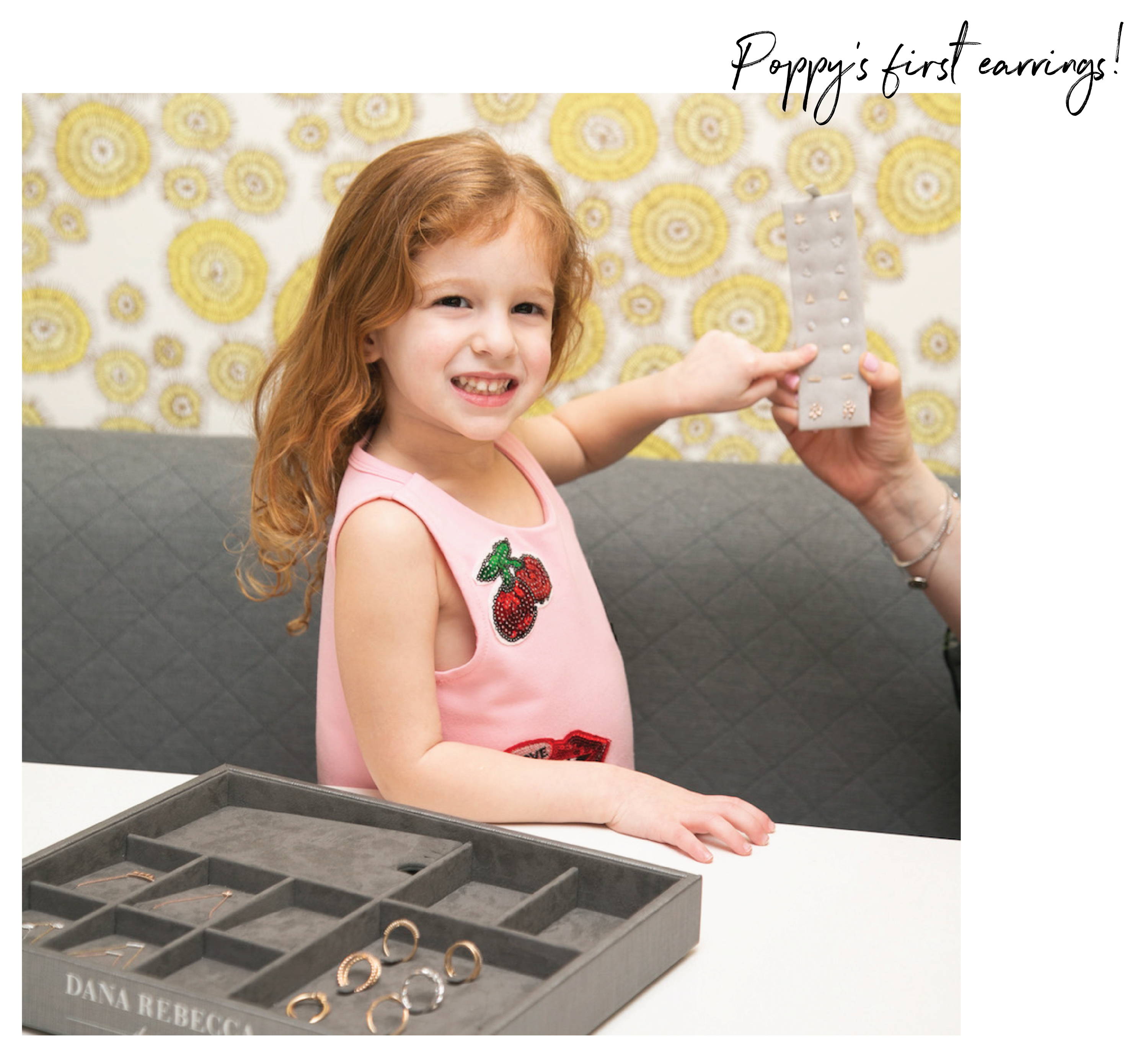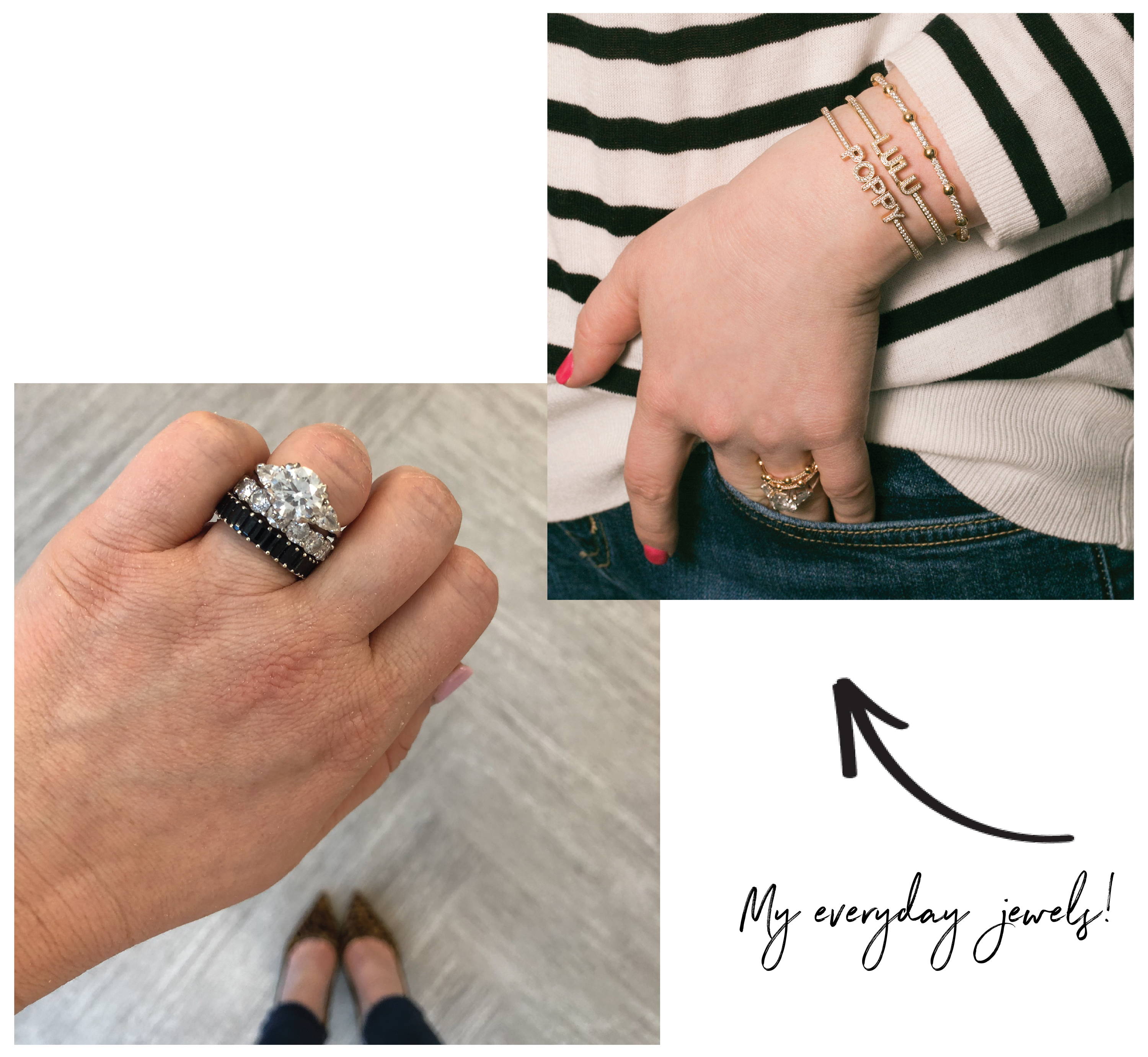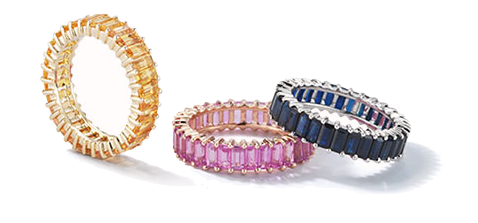 WHAT'S YOUR WEEKEND UNIFORM?
Jeans and a sweater with sneakers or chic flats.
IF YOU COULD SWITCH JEWELRY BOXES WITH ANYONE, WHO WOULD IT BE AND WHY WOULD YOU WANT THEIR COLLECTION?
I would switch with my mom! Her pieces have so much story and I love feeling the connection to that history. She has some of the most elegant and exquisite pieces and, of course, LOTS of Dana Rebecca!
DANA REBECCA THAT YOU WEAR EVERY DAY?
My Kristyn Kylie ring in blue; my wedding band gifted from my dad (yes, it's weird), and my engagement ring. I always have something representing my daughters, Poppy Rae or Lulu Jack (like their name cuffs) or something from their namesake collections. I am also always wearing a Sadie Pearl baguette ring and a Sophia Ryan ring. I've worn my Carly Michelle evil eye bracelet in blue for 10 years and the Jacquie C heart bracelet I gave my bridesmaids on my wedding day. A LOT of jewels!
WHAT'S YOUR FAVORITE VACATION DESTINATION?
Mexico!
RED OR WHITE WINE?
Red - pinot noir
FAVORITE MOVIES?
Adventures in Babysitting and Shawshank Redemption
FAVORITE WORKOUT?
SoulCycle
GO-TO NAIL POLISH COLOR?
Funny Bunny or Miami Beet, both by OPI
FAVORITE PART ABOUT BEING A DESIGNER?
Seeing the everyday woman wearing my pieces on the street.
ARE WE REALLY TALKING TO DANA ON SOCIAL MEDIA?
Yes! I love interacting with clients so it's important to me that I share a connection with them and engage in their experience with the brand. Any response on Instagram is from me!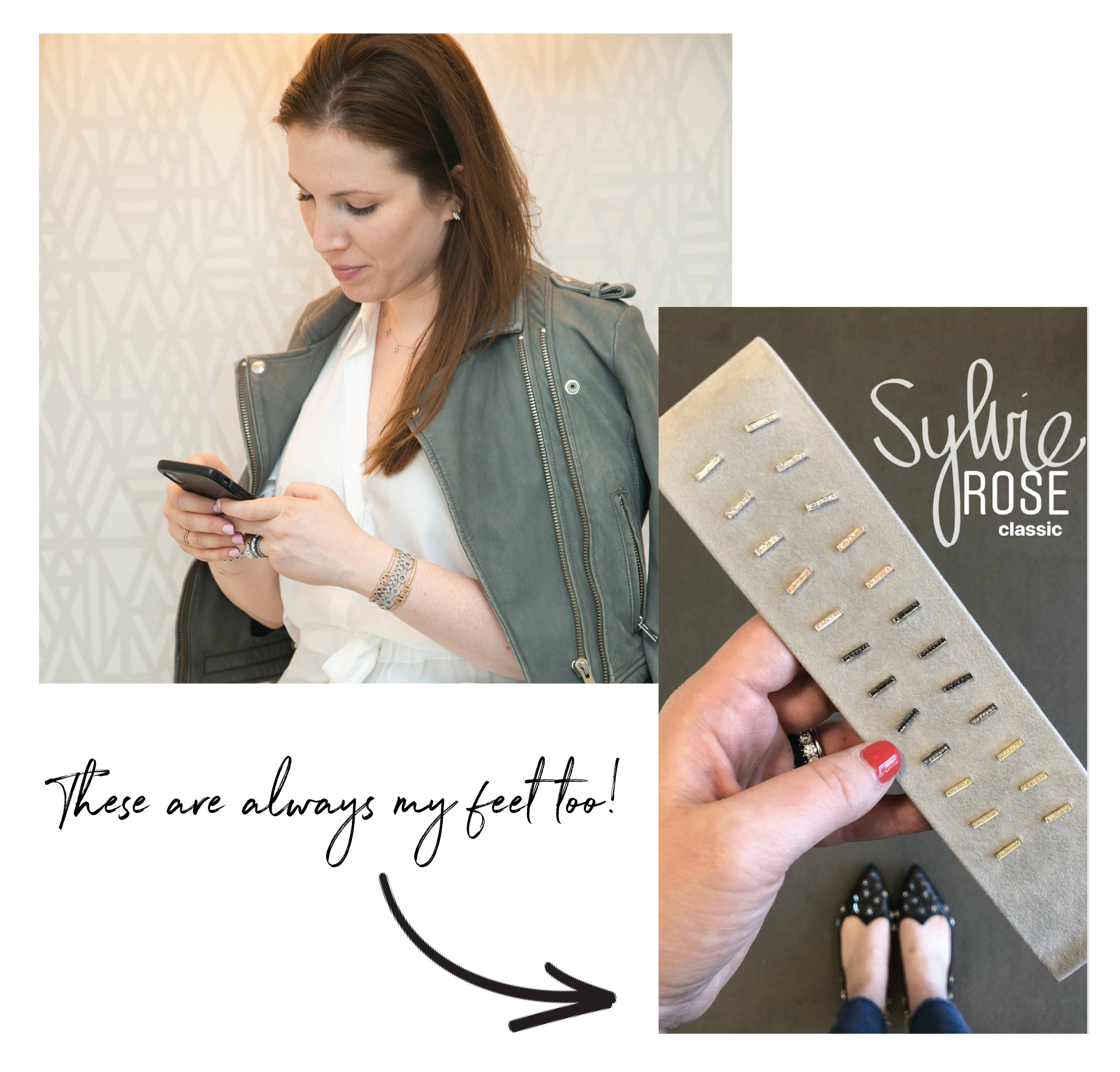 I WOULD LOVE TO HEAR FROM YOU!
DM ME ON INSTAGRAM @DANAREBECCA