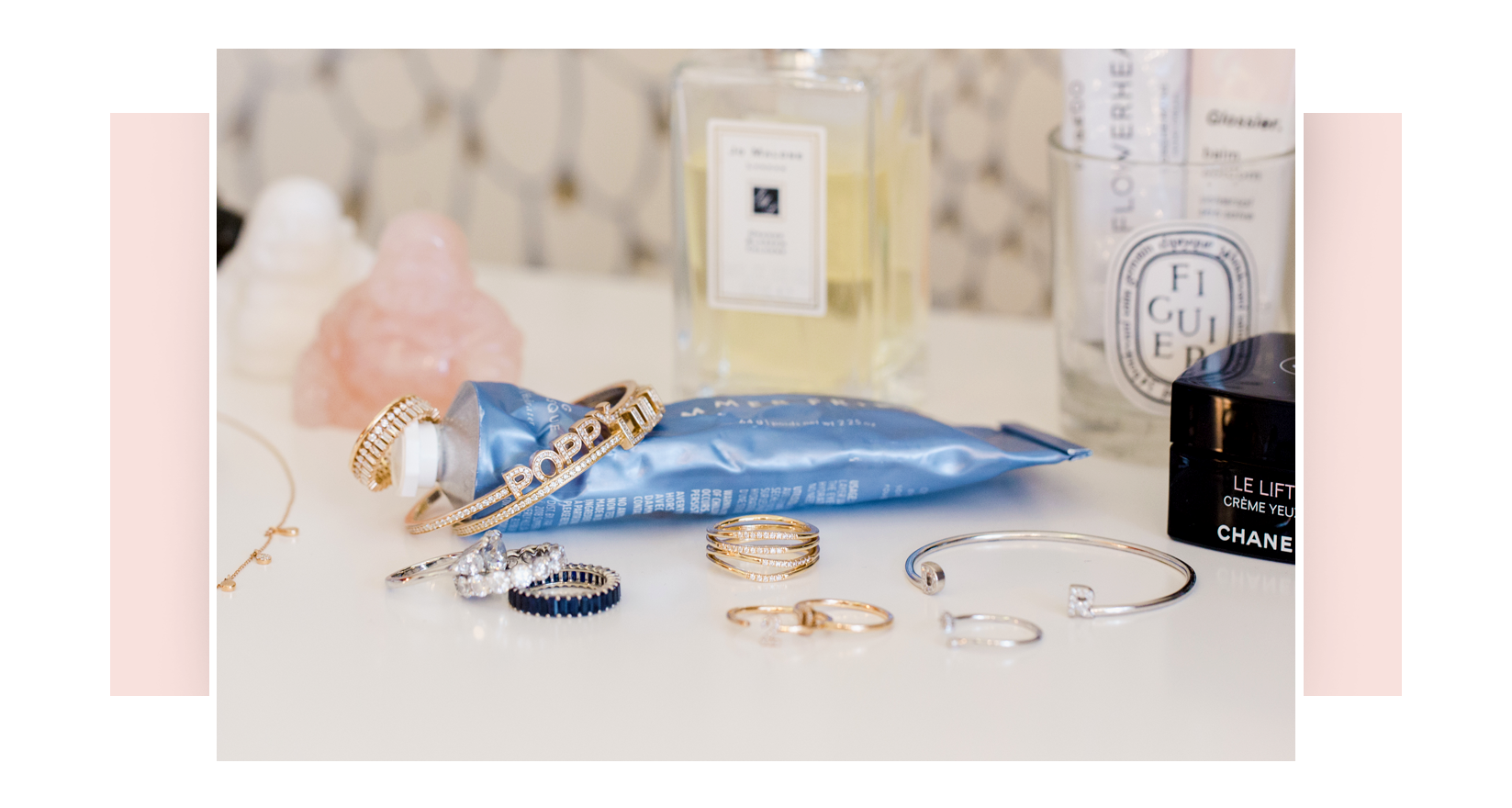 How do I take care of my jewelry?
Dana Rebecca Designs fine jewelry is delicate and should be cared for accordingly. To extend the life of your jewelry, please follow these care instructions.
Take off your jewelry before your daily rituals such as showering, lotion, perfume, etc. Leave your jewelry at home before engaging in strenuous activities such as working out. Do not wear your jewelry to the beach or the pool to avoid exposure to harsh chemicals. Exposure to makeup, oil, and dyes can diminish the sparkle of your jewelry. Before bedtime, lay your jewelry out flat.
For necklaces, please clasp the necklace when removing it to assure the chain does not tangle or knot.
What is the best way to clean my jewelry?
To keep your diamonds shining bright, mix one teaspoon of dish soap and one quart of warm water in a bowl. Remove any buildup by gently rubbing with a soft bristle toothbrush.
How do I store my jewelry?
It is best to store all your pieces individually to avoid scratching and tangling.
Clasp earrings together to stay organized and prevent loss.
Store necklaces and bracelets in individual pouches with the clasp hanging out so the chain will not tangle or knot. You can also lay them out flat to prevent tangles.
Rings should be also be stored individually in a box, pouch, or ring holder.
Tip: keep a ring dish/holder by your kitchen and bathroom sinks as a reminder to take them off when you wash your hands or do dishes.
How do I get a knot out of my chain?
Carefully use pointed tweezers to take apart any knots in your chain.
Can I shower/swim in my necklace?
To keep your jewelry looking its best, we suggest taking it off before your daily rituals such as showers, lotion, perfume, exercise, etc. Do not wear your jewelry to the beach or pool to avoid exposure to harsh chemicals. Remember, your jewels need their beauty sleep too so lay them out flat at night.
How do I clean my gemstone/pearl jewelry?
For pearls/opals/moonstones: To preserve their natural characteristics, wipe stones clean with a soft, dry cloth. Avoid contact with abrasive surfaces, chemicals, makeup, and perfume. Do not put jewelry containing these types of stone in an ultra sonic cleaner.
Gemstones: Gemstones like sapphire and topaz can be cleaned with a combination of warm water, gentle dish soap and a non-abrasive brush, like a baby toothbrush or make-up brush. If you are unsure of how to clean your gemstone piece, please email or chat us and we can help you!